TO BE THE BEST THERE IS ONLY ONE THING TO DO: CONTINUE TO IMPROVE.
We are a dynamic company, always looking for service improvements and machinery innovations that will benefit our customers.
We are flexible and adapt to the needs of our extremely diverse customer base.
We love technology. We continually design and develop innovative solutions to improve the performance of our products and address new challenges.
This translates into better working conditions in the barn and a higher return on investment for all GTC customers.
We take care of our customers.
We pride ourselves on providing exemplary customer service and support that goes above and beyond the sales transaction. We listen to our client's difficulties.
Then, using our years of experience, we work to find just the right solution. We also provide independent consulting, upon request.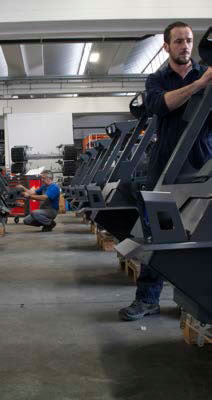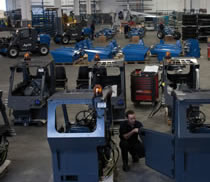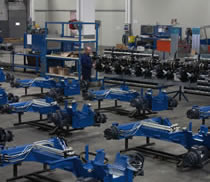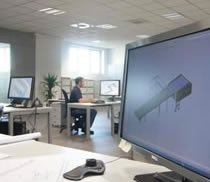 LEADING INNOVATION FOR OVER 40 YEARS.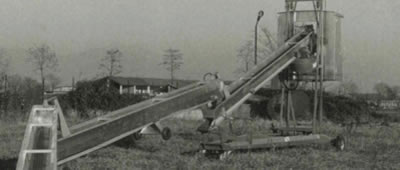 1970
Franco Calabria, founder and father of the current owners, travels to America. He visits poultry farms and realizes the hand-loading chicken process could benefit from automated systems.
1972 The idea takes shape: the Ciemme company is born. The first example of a belt chicken loader is created.
1975 The company grows. The first belt turkey loader is created.
80's The Franco Calabria machines become the industry standard in the domestic market.
90's Ciemme begins to export its machines abroad.
1993 The company makes its debut in the world of logistics, drawing on the experience gained in the design of conveyor belts for the poultry industry.
1996 The first complex system of conveyor belts is created and delivered to General Motors to transport engine heads.
1997 Apollo is launched – the new, more advanced chicken loader.
2002 Ciemme revolutionizes the French market by standardizing the automatic turkey loading turkey process.
2005 Following a major reorganization the company name is changed to CIEMMECALABRIA srl, giving greater prominence to the family surname. The company enters the American market.
2008 The company continues to expand, launching products in Russia.
2011 The 500th machine is sold.
2012 On its 40th anniversary, the company expands and opens a new office with 10,000 sq/m of office and production space.
2013 Continued growth in international markets leads to the creation of the GTC Agricultural brand and a new trademark. With this realignment, the company strengthens its international image, conveying the values they've embodied through more than forty years of success.
OUR IDENTITY
WE ARE INDUSTRY INNOVATORS
Our cutting-edge loading technology has revolutionized the industry setting new standards. We quickly develop innovative and customized material handling solutions specifically designed to optimize facility efficiency.
TAILOR MADE AND INNOVATIVE TECHNOLOGY
We are technology driven with a customer centric approach and we provide advanced solutions to each and every customer.
WE THRIVE ON NEW CHALLANGES
We are experienced, skilled and creative. We develop cost effective and timely solutions from conception to implementation.
WE CARE
Commitment to quality is our primary goal. You can rely on outstanding equipment design engineered to maximize material handling efficiency and to ensure a safe working environment.
ENVIRONMENTALLY FRIENDLY – IT'S IN OUR DNA.
Our Italian headquarters is equipped with a photovoltaic system capable of producing 610,000 Wh/year, and allows us to reduce our CO2 emission by 268 tonnes annually.
We are 100% energy independent, and respect the directives and European standards on all environmental issues.
Research and development
FACING TECHNOLOGY CHALLENGES WITH INNOVATION AND ENERGY.
We never stop innovating.
We've revolutionised the poultry industry and set new standards. And we continue to do research and development into processes improvement so we can help our customers grow their business.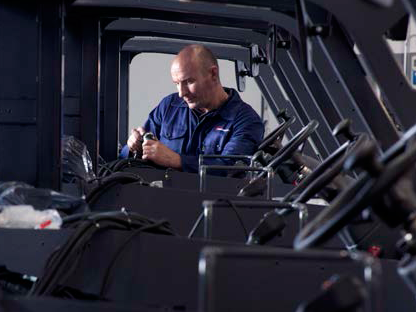 WE LIKE THE FUTURE AND BECAUSE OF THIS WE CONTINUE TO THINK.
We like to continue to propose new solutions and solve seemingly intractable problems.
In our Research and Development offices, we study, imagine, experiment, implement. And we offer the best products to the market.
We always try to be one step ahead.