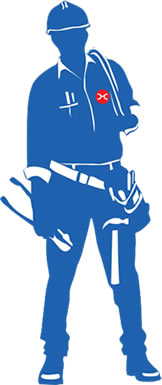 AFTER DELIVERY, YOU'LL CAN STILL COUNT ON US.
We don't just sell equipment to our customers. We make sure they know how to maximize their returns by training them how best to use and maintain their GTC machinery.

Training Either at our facility or on-site at the customer's location, we organise courses for the operators and technicians who will be using the GTC machines. We want to make sure that the people on the front lines are comfortable with the equipment, and understand its capabilities and best practices.

Assistance In the event of an accident or breakdown, our customer service will be there to help. We are ready with technical support, spare parts and the benefit of all our experience. We guarantee maximum efficiency and peace of mind, always.

Consulting We are ready to face any kind of problem, together with our customers. We approach new challenges as an opportunity for further growth. Because of this, we offer advice, expertise and design solutions to meet even the most varied needs.