VIV EUROPE 2014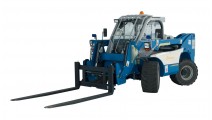 GTC Agricultural is present with its machines during the most important expositions of  the poultry industry. Come and visit us to the following exhibition and we'll be glad to show you our new products!
VIV Europe 2014 is a European trade show based on the 'Feed to Meat' principle. This event is set to become the World Expo for animal husbandry & processing. The multi-specie event includes the sectors of Poultry Meat, Eggs, Pig Meat, Calve Meat, and Dairy.
We are in Hall 7, Booth E050.